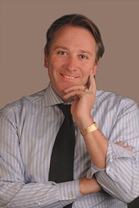 Marco Casanova
Founder & Executive Director of the Branding-Institute (since 2002)
Founder of the Community of Interest (COI) Branding, an exclusive network of Swiss- and German-based brand and reputation Management Executives of respected and renowned companies such as ABB, Allianz, Bayer, Mercedes-Benz, Munich Re, Novartis, Schindler, Shell, Swisscom and UBS among others.
Additional Professional Experiences
Ten years in Executive positions as chief of staff Swiss Television, Director of Marketing, Sponsoring and Communications Swiss Ice Hockey Federation SEHV, Director of Communications & Public Relations ATP Tour and Head of Corporate Relations at UEFA.
Four years in Executive Strategic Consulting, Coaching and teaching as Consultant for a leading Consulting Firm in St. Gallen (Switzerland).
Personal Background
Born October 23rd, 1967 in Berne (Switzerland); married to Vanessa (Peruvian), two children (Valentina 10 and Mario-Achille 6). Father Achille Casanova was 24 years vice chancellor of Switzerland.
University degree (lic.rer.pol.) in Business and Administration from the University of Berne (Switzerland).
He is fluent in five languages (German, English, Italian, Spanish and French)
Hobbies: Tennis, football, movies and philosophical literature.
Marco Casanova is an expert in the following fields:
Integrated Brand & Reputation Management
Intercultural Stakeholder Management
Corporate Communications
Personal Branding & CEO Reputation Management
Brand Leveraging (by trademark licensing strategy)
Marketing Strategy & Marketing Planning
Nation branding / country-of-origine
Marco Casanova is consulting as strategic advisor various global large-scale as well as mid-sized enterprises of multiple industries as well as international organizations, associations and countries and their governmental institutions.

He is also a lecturer at the University of Berne and of the University of Applied Sciences in Zurich, Schools of Business and Administration teaching strategic brand management, marketing, corporate communications and intercultural stakeholder management.

He is an international renowned speaker f.e., in various Executive management Programmes as well at conferences around the globe (Europe, China, India, South America) and f.e. for the United Nations.